According to Ketema Journal, this contemporary architecture was initiated by HE PM Abiy Ahmed and designed by ABBA architects, an established local practice that developed the concept of the building in just 10days.
A bullet List of Points about Abrehot:
Abrehot, meaning 'Enlightenment'.
Inaugurated on Saturday Jan 1, 2022, at 12:00 pm.
Located in front of the Parliament Hall at Arat Kilo, Addis Ababa – now opens for the public.
Costs over 1.15 billion Ethiopian birr.
The library covers an area of 19,000 square meters.
It has a capacity of holding 1.4 million books – 4-storey facility with 1.5km long bookshelves.
Capable of holding more than 240,000 electronic books, i.e., 15 terabytes of digital manuscripts.
House for more than 300,000 local and 120,000 international research papers.
Has a capacity to serve 3,500 people at a time and doors are open 24/7.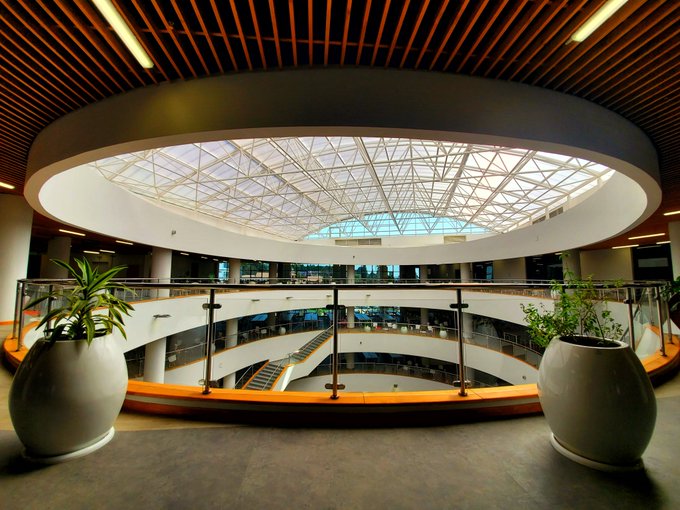 Has a collection of braille books for visually impaired people.
It comes with a modern cafeteria, meeting halls, eight book shops, an amphitheater, playground, and children reading rooms.
Has an underground parking space that can take 115 cars at a time.
Abrehot is now one of the top Africa's largest public libraries.
DISCLAIMER
The opinions expresses here in the post "Need-to-know-information: Abrehot, One of Africa's Largest Public Library in Ethiopia" are those of the individua's contributor(s) and do not necessarily reflect the views of Business Info Ethiopia , BIE Intelligence PLC, its publisher, editor, or any of its other contributors.